About Us
We work to elevate your buildings to a higher standard by streamlining the process of integrating sustainability and resiliency measures into your operations and long-term planning strategy.
Our Story
USL Technology is a Minority and Woman-owned Business Enterprise (MWBE), sustainability and technology consulting firm. Our headquarters is located in New York City and we work with businesses throughout the five boroughs and Westchester County.
We collaborate with design, construction, real estate, and building operations professionals to ensure the services offered are in line with NYC local laws and with the businesses' sustainability and resiliency goals.
Our Mission
In alignment with the OneNYC plan and the 80×50 report, USL Technology works to minimize New York City's carbon footprint and contribute to the efforts for a more sustainable city. By targeting the building sector we believe we are addressing one of the areas of major concern contributing to climate change as this sector makes up nearly 70% of NYC's carbon footprint.
Our organization works with building owners and operators throughout the 5 boroughs to develop and implement holistic and proactive compliance strategies. We help building owners and operators identify energy efficiencies, compliance deadlines, and best practices we contribute toward the overall goal of reducing carbon emissions.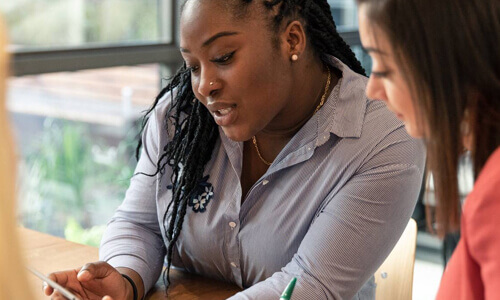 Our Holistic Approach
USL Technology takes a holistic approach to help your organization fulfills it's Corporate Social Responsibility (CSR). Our professionals are prepared to consult on a range of project types. These measures will not only save you thousands in the long run, but you would be reducing your carbon footprint and making your workspace and your city a healthier space to be. Learn more about our holistic approach >>
Our Culture
In fostering an inclusive, equal opportunity corporate culture, USL mobilizes its medley of professionals to uphold and diligently represent the company's mission. Through our smart building process, we aim to create a mutually-beneficial collaboration that helps us determine how we can help you smoothly and effectively.
Through our subsidiary, USEE, we continue to contribute to creative sustainability and climate change initiatives that could economically revolutionize numerous sectors in the international realm. These sectors include environment, energy, technology, construction/real estate, architecture, and engineering (mechanical, electrical, structural, civil, plumbing, software and systems). We apply what we've learned from our work in New York City to advise and counsel through proactive long-term cooperation with the public sector, private sector, NGO's and international organizations. For more information, visit the USEE website.